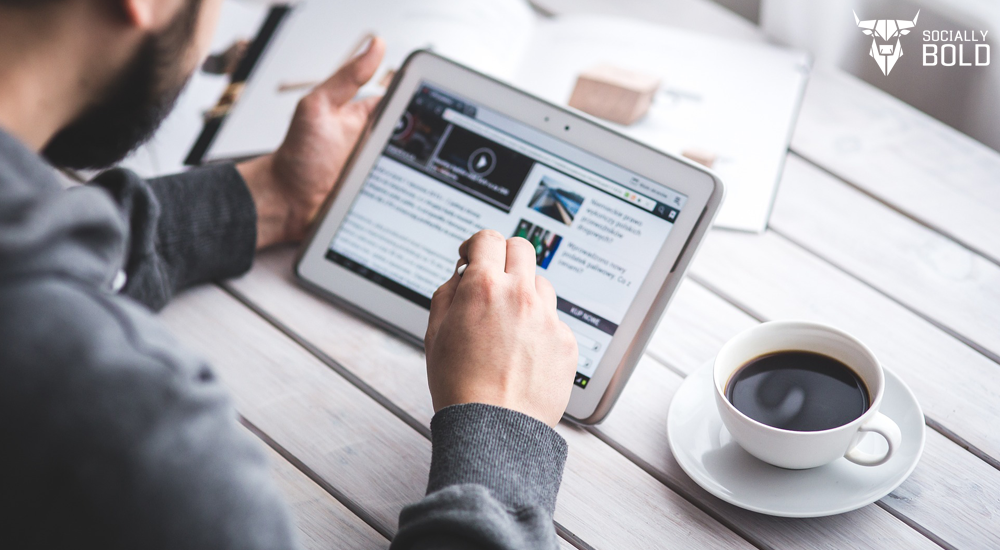 Why is social engagement important to businesses?  "Engagement is the level of involvement, interaction, intimacy and influence an individual has with a brand over time" (Forrester). It is the "social" in social media.
Social media engagement is an effective and popular method of strengthening interaction and affinity between a brand and its consumer. Prolonged social media engagement will help build brand loyalty and may ultimately result in customers championing the product or service.
For business owners with a desire to gain brand awareness, it is imperative to develop social media campaigns that address the variety of customers that may interact with their product or service. That being said, the ability to comprehend the methods behind social media engagement is of vital importance. Trust and credibility are built upon sustained interactions and engagement with one's customers.
What Is the Right Type of Interaction and Engagement?
How a brand interacts with its target audience is at the heart of its social media campaign. The greater the frequency and quality of these interactions, the better the relationship between brand and consumer. Additionally, interaction, engagement, and content that address the customers' needs will garner better results in an organic search. Remember that social media engagement is interaction, and interaction is a two-way conversation – something that traditional advertising cannot master.
Ads travel one way – from advertiser to consumer. With the large volume of ads bombarding everyday life, customers have become desensitized to their message. Using remote controls, potential consumers can easily ignore TV advertisers' messages by muting the program, changing channels, or fast-forwarding through an ad's content at will.  One-way communication simply will not suffice in a world where social interaction has become the focal point of marketing success. In order for advertisers to capture their audience's attention and gain a market share, they must tell compelling stories.
Stories are at the very heart of social media.  The quality of content a brand produces and the stories it chooses to tell are critical to the success of its social media marketing. Interaction and social media engagement with a brand's targeted audiences will take place if it is telling good stories. What stories best represent the company? What do consumers say about the product or service? What other experiences relate back to the brand? Share the stories, then listen for customers' replies and respond in kind.    
Let the Audience Engage with the Brand
A website is the online equivalent of a brick and mortar storefront. It can exist on its own but will not generate revenue unless a stream of traffic is drawn in from targeted audiences. This is where social media engagement best applies. Think of the website as a store. The business has invited its customers in for a wine and cheese party and would like to engage with them to learn more about their needs and any questions they may have. If the website is the storefront, then social media is the wine and cheese party. Questions would be answered at the party, so why not on social media?
Help Customers Become Fans
Keep the target audience interested in learning more about the brand. Post contests and member testimonials to spread interest and raise awareness. Visualize social media as a membership club where members get special privileges – businesses should give their customers value and make them to feel important in order to foster loyalty and encourage consumers to champion their brand.
Social Media Engagement and Search Engines
Over the years, search engines have continue to evolve, moving away from technical optimizations involving keywords and meta codes and into an environment where interaction, relevant information, curated content, social influence, and engagement are all key factors driving organic search results. The more engagement a brand has with its audience, the higher their search rankings will be.
Drive Social Media Engagement
Jumpstart social media engagement efforts with these quick tips:
Share Content and Resources

– Everyone likes to feel important. Feed this need by providing the brand's audience with free resources such as articles, recipes, 'how to' tips, videos, and presentations, shared through its social media platforms without asking for anything in return.  

Conversations

– People love conversations. Spending time engaging in conversation with target audiences will help build relationships and strengthen brand image.

Personality

– Develop a personality

or unique voice for the brand. Personality and voice heighten consumer trust when the business is engaged and interacting frequently with its customers.

Entertainment

–  In addition to sharing resources, keep audiences entertained by providing them with content they'll want, including popular videos, photos, contests.

Timeliness

– Keep an eye on what's going on in the business's surrounding area. Current events are great conversation starters, especially if the events directly affect the brand's target audiences.

Controversy

– People love stories, and in particular, controversies. While controversies can benefit consumer interaction, they can also backfire, so choose a controversial or adversarial position with great care.
Business owners need to be innovative in how they conduct digital and social media marketing in order for for their efforts to produce results. New trends point towards a more socially interactive marketplace. Take action now and grab a share of social influence by getting involved in social media. If a brand wants to be the life of the party, it must first have one.
---
Socially Bold is a digital marketing firm located in Jacksonville, Florida providing marketing services to small to mid-sized local businesses.  Specializing in social media and content marketing, Socially Bold focuses on aligning with clients, the 'Socially Bold Community', to deliver innovative ideas and translate those into refreshing results.  For more information about Socially Bold, visitsociallybold.com.  Join the #SociallyBold conversation on Twitter @sociallyboldjax, Facebook @sociallybold, Instagram @sociallybold, Pinterest @sociallybold or Google+ @sociallybold.