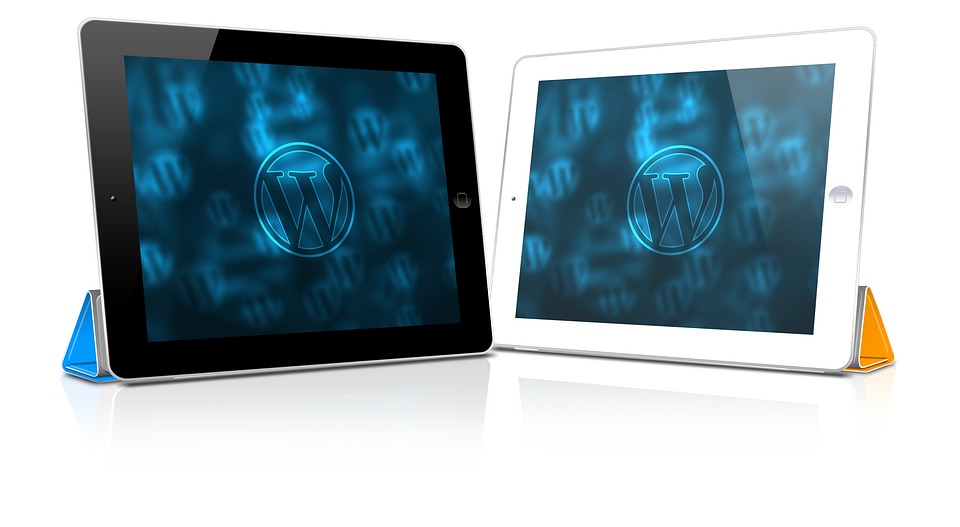 Thinking about creating a website through WordPress? Good choice. There are many reasons for choosing WordPress to host a small business's website. Among them is its beginner-friendly design, automatic mobile optimization, 24/7 support, and most importantly, the fact that it's free! With its wide variety of features and convenient layout, it's no wonder that WordPress is the most popular website hosting platform today. However, even with WordPress, websites require plenty of time and effort to get started.

Step One – Setup a Domain Name
Choosing a domain name may sound simple, but will be one of the most important steps in any website creation process. Choose a name that is short, memorable, easily to market, and catchy. If the website is being designed for an already-named business, this step should be somewhat easier; just make sure that website names with more than one word stay simple and can't be misread without spaces. A few popular examples of site names gone wrong include Speed of Art's speedofart.com website and IT SCRAP's itscrap.com.
The next step is to get this domain name up and running. For businesses that don't want WordPress in their website name, buying a domain name will be the way to go. WordPress has its own custom domain name plan for $99 a year, but a cheaper alternative may be a web hosting site like BlueHost, which has its own one-click installation for WordPress.
Step Two – Customize Appearance
Now that the basic website has been set up, the next step will be to choose a theme and customize its appearance. Visit the dashboard, click Appearance, and then click Themes. WordPress has an impressive selection of free themes, but consider checking out the premium themes on ThemeForest, Mojo Themes, and Creative Market for a more professional feel. After finding the perfect theme, click Install and then Activate. The next step will be to customize this theme's appearance to fit the website. Visit Appearance and then Customize to adjust accent colors, sizes of various features, and the background.
Step Three – Create Pages
Next comes the fun part! First, create the page that will serve as the website's homepage. Click Add New in the Pages menu, and type up a temporary placeholder. Visit Settings and Reading, select the Static Page option, and choose the page that was just created from the drop down menu next to Front Page. From there, additional pages can be added simply by clicking Add New in Pages. Don't forget to feature each page as a category in the menu bar, or within a category's drop down menu. This can be accomplished by going into Appearance and then selecting Menu. In Menu Structure, headers and subheaders can be easily moved around and organized as one wishes to display them at the top of each page.
Step Four – Install Widgets
Widgets aren't a necessary part of every WordPress website, but they will add additional features and functions that most websites should have, such as search bars, a Recent Posts page, and social media sharing icons. Visit Appearance and Widgets to browse and install relevant widgets on the site.
Step Five – Remove Unnecessary Blog Features
Since WordPress is a blog-creating site first and foremost, there are bound to be a few features that businesses may not want on their corporate websites. One of these tends to be the ability for visitors to comment on each page. To disable this feature, simply visit Pages and select each page for which comments should be disabled. Click Bulk Edit, and next to Comments, select "Do Not Allow" in the dropdown. Be aware that there is also a distinction between Pages and Posts. The latter is for blog posts, which can be linked to a specific webpage—oftentimes a "Blog" or "Updates" page—in Pages, or ignored entirely.
97% of consumers search online for products and services, yet only 51% of small businesses have websites. By taking the time to create and run a WordPress website, your company is already ahead of the game. For help developing and sustaining your site, visit https://www.sociallybold.com or call (904) 574-9775, and keep an eye out for our upcoming article on how to best utilize WordPress's expansive collection of plugins!
---
Socially Bold is a digital marketing firm located in Jacksonville, Florida providing marketing services to small to mid-sized local businesses.  Specializing in social media and content marketing, Socially Bold focuses on aligning with clients, the 'Socially Bold Community', to deliver innovative ideas and translate those into refreshing results.  For more information about Socially Bold, visit sociallybold.com.  Join the #SociallyBold conversation on Twitter @sociallyboldjax, Facebook @sociallybold, Instagram @sociallybold, Pinterest @sociallybold or Google+ @sociallybold.