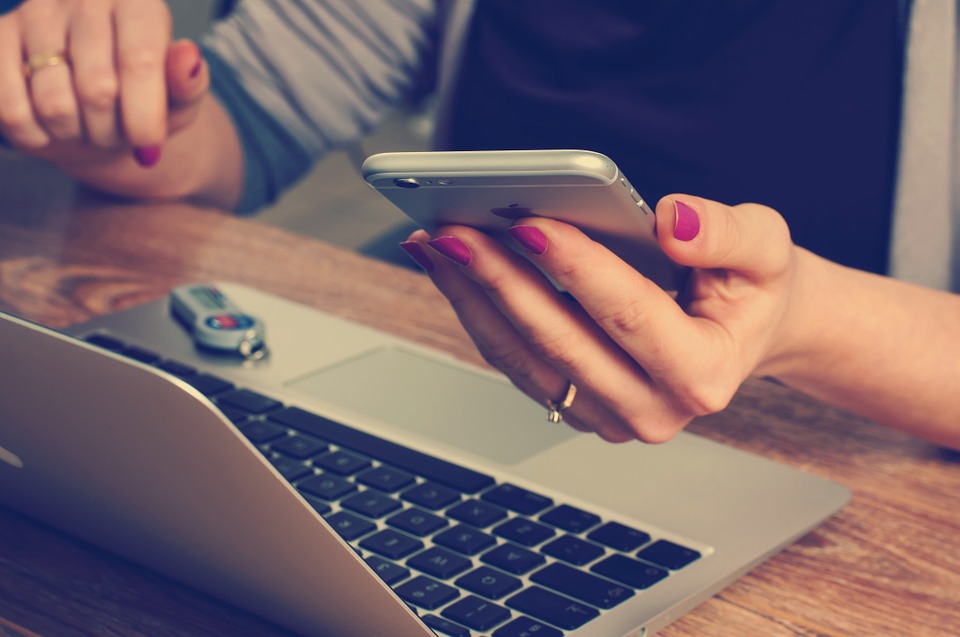 When it comes to finding attractive job candidates, every business knows the importance of turning to social media. The biggest challenge is getting started. Over 93% of businesses either use or plan to use social media in recruiting, but only 18% consider themselves experts in social hiring strategy.

Social recruitment, or the involvement of social media in the hiring process, requires both time and dedication in order to be optimally successful. Not only should brands share job openings on their social platforms, but they must promote strategically, motivate potential candidates to act, and encourage current employees to spread the word. Fortunately, as time consuming as social recruitment can be, there's no denying that it pays off. Here are a few basic tips for getting started.
Perhaps the most straightforward social recruitment strategy, posting job openings on social media is a free and easy way to raise awareness of a brand and increase the volume of applicants applying for its positions. Information travels quickly on social media, so even if the users who notice the post aren't interested, they may be able to pass along the information to someone who is.
Posting job openings on a brand's social accounts is just the first step towards increasing the number of interested, skilled candidates it gets. Every business's most valuable resource should be its current workforce. Not only can current employees share listings on their social media accounts, exposing the openings to a larger audience, but they can personally attest to the company culture and benefits of working there. Social media users are more likely to trust the word of employees over the brand itself, so encouraging enthusiastic and engaged workers to share their experience on Facebook, Twitter, or even LinkedIn will both expand the business's reach and and increase the number of motivated candidates applying. Who knows? Perhaps an employee knows the job candidate directly and can attest to their reliability and work ethic.
Young, skilled workers are almost always more likely to apply to companies with distinct voices that personally fit their personality or work style. Getting company culture across with television ads or flyers can be a challenge, but it doesn't have to be on social media. In order to find candidates that are the perfect fit for a brand, ensure that they know what they're getting by exposing the company culture and maintaining a distinct voice on social media. Determine the values that the business fosters and portray them in posts, pictures, and videos that are shared with its followers. Use catchphrases and hashtags that relate to the brand and corporate events to solidify its personality and help the audience identify its distinct culture.
Nobody wants to apply to a job listing from a business that doesn't value its talent. Promoting a brand's voice will certainly help foster its social media personality, but to strengthen the relationship between candidate and company, a deeper engagement is necessary. Don't just communicate the corporate culture, act it, particularly when conversing with followers. Make an effort to reach out to social media users that might be interested in a particular listing, but do so genuinely. Promoting listings and advertising too heavily could cause the potential candidates to think that the account is spamming, which would negatively affect the brand, in addition to un-doing every effort it had made to personalize itself prior.
Applicants shouldn't be the only ones trying to determine if a brand's culture is the right fit. As important as it is for a candidate to determine whether or not there is a place for them in a company, it is equally important that the company gather information about the candidate to learn whether or not their attitude, values, and work ethic match the position to which they are applying. Fortunately, social media makes this portion of the recruiting process easy. Reading a job candidate's social posts for voice, belief, and attitude, and building relationships with them early on will make the question of whether or not to hire them easier. In order to have the most engaged and motivated workforce possible, employees must live and believe in what they are tasked to do; at times, a brand can be more perceptive of its candidate's fit than they can themself.
---
Socially Bold is a digital marketing firm located in Jacksonville, Florida providing marketing services to small to mid-sized local businesses.  Specializing in social media and content marketing, Socially Bold focuses on aligning with clients, the 'Socially Bold Community', to deliver innovative ideas and translate those into refreshing results.  For more information about Socially Bold, visit sociallybold.com.  Join the #SociallyBold conversation on Twitter @sociallyboldjax, Facebook @sociallybold, Instagram @sociallybold, Pinterest @sociallybold or Google+ @sociallybold.