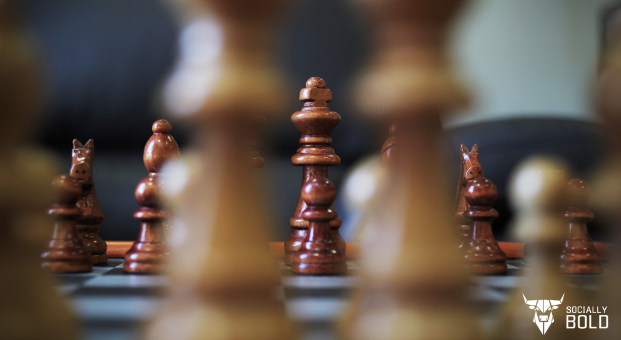 In today's fast-paced society where social channels come and go, there seems to be a newer and better way to market goods and services every day. As a result, it is becoming increasingly difficult to determine which marketing channel is most worth its cost.
Social media is taking center stage in the world of online marketing. Not only has it been effective in promoting brand awareness, but it has catapulted businesses into the global sphere, allowing them to reach potential customers from all around the world. 75 percent of Americans say that product information found on social media influences their shopping behavior and enhances brand loyalty. Similarly, research from eMarketer has shown that 33 percent of consumers cite social networks as the way they discover new brands, products, and services.
Here are seven reasons why every business needs a social media strategy:
It Keeps Brands Competitive. If a brand's competitors are already using social media, it's a step behind. Every business has customers that are using social media to stay in touch with friends, and if the goods and services they use aren't a part of the conversation, they might as well be forgotten. Stay in the conversation and stay in the game!
It Serves as a Platform for Customer Service and Communication. Utilize social media platforms as a tool for listening to what customers are saying, posting feedback, guiding the business's reputation and keeping track of common questions the audience may be asking. Keeping in touch with customers via social media can be a full time job, but it is time well spent because it allows the brand to develop relationships with customers that are already showing interest and engaging with the page. Businesses can learn about the wants and needs of customers, build rapport, and develop relationships. If the brand doesn't have the time or resources to actively engage with its community, consider hiring an outside agency to handle reputation management and engagement.
It's a Cost Effective Way To Get the Company Message Out There. Most social media platforms are free, so posting content, developing an audience, and engaging with customers makes little to no dent in a business's marketing budget. While most social advertising has a cost association, like targeting specific demographics on Facebook, this cost is typically nominal in comparison to more traditional advertising methods. Facebook, for example, is now one of the world's largest advertising networks and allows marketers to target very specific demographics in a variety of customizable ways, and Twitter recently introduced the incredibly powerful Audience Insights.
It Is a Strategic Way To Educate Customers. A joint study by AOL and Nielsen found that people spend more than 50 percent of their time online viewing content and an additional 30 percent of their time on social channels where content can be shared. That being said, social media is a great way to link to original articles, blogs, white papers, and case studies that educate, inspire, and entertain customers. Writing original content to educate customers in the brand's voice will help develop trust, customer following, and a heightened organic search.
Businesses Can Get to Know Their Customers Personally. Using tools such as Google Analytics will help the business learn about its customers' behavior, what type of content they like most, when they look for that content in the buying cycle, and what keywords are relevant to them. There is a whole host of data available, including data on customer demographics and behavior that Facebook stores and makes available to advertisers. These analytics can help the company plan campaigns, work on strategies, and get to know its customers better.
Helps Customers Find the Business Locally. Research has found that 63 percent of consumers who search for local businesses online are more likely to use businesses with up-to-date social media sites. Social media is the go-to source for customer reviews, comments, and advice. More and more customers are turning to their social channels for recommendations on local stores, restaurants, and business to visit. It's more important than ever to make sure that your business is listed on as many networks as possible and easy to find using internet search.
Direct Sales Result From Social Media Channels
In the end, social media marketing should help increase sales and revenue. Brand awareness and customer relations are fantastic uses of social media, and are important in their own right, but businesses need sales to stay afloat. Some of the ways in which a business can use social media to steer its customers towards towards the buying funnel include:  
Engaging fans to cross-promote products.

Writing original content and then link it back to products and sales landing pages.

Selling products directly on social networks:
---
Socially Bold is a digital marketing firm located in Jacksonville, Florida providing marketing services to small to mid-sized local businesses.  Specializing in social media and content marketing, Socially Bold focuses on aligning with clients, the 'Socially Bold Community', to deliver innovative ideas and translate those into refreshing results.  For more information about Socially Bold, visit sociallybold.com.  Join the #SociallyBold conversation on Twitter @sociallyboldjax, Facebook @sociallybold, Instagram @sociallybold, Pinterest @sociallybold or Google+ @sociallybold.