Many years ago, Hans Christian Anderson wrote the story of "The Emperor's New Clothes."  In the story, supposed 'weavers' promise an emperor a new suit of clothes that is invisible to those who are unfit for their positions, stupid, or incompetent. In reality, the 'weavers' had simply mimed creating the suit and dressing the emperor, truly "dressing" him in nothing at all.
As the Emperor paraded through town the townspeople did not see any clothes, but they were afraid if they didn't comment that they would seem unfit.  Everyone talked about all the new colors and fine fabrics in his suit, but there wasn't anything there.  
"Instagram's New Clothes," released in an update exactly one week ago, managed to create some very "colorful" reactions, some even commented that they felt "naked" with all of the white space:
It all started with the new app icon; a sure notification that there's change. Some users were disappointed that the old, "retro" design was retired, while others were excited about the new, sleek, modern design.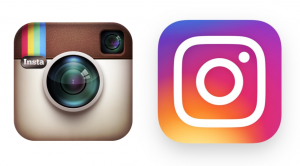 The second indicator of change occurs when the user clicks into the app, where they're greeted with a new, "simpler design that puts more focus on your photos and videos without changing how you navigate the app." Of course, that didn't stop one user from claiming she "felt naked" with all of the white space.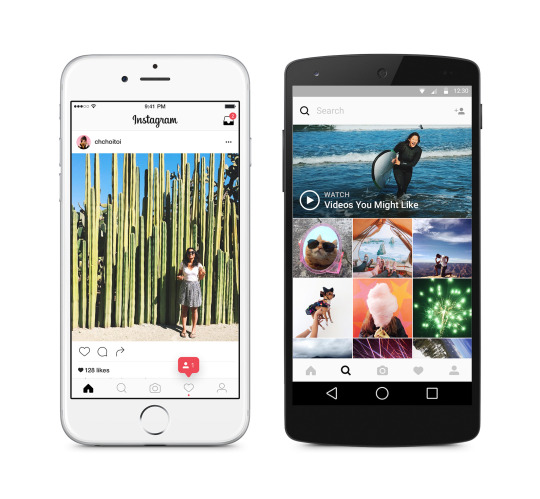 The design team commented on their Medium post "We stripped the color and noise from surfaces where people's content should take center stage, and boosted color on other surfaces like sign up flows and home screens."
Instagram has users in over 25 languages that will likely have commentary, positive and negative. Immediately after the new release, we were all full of commentary; but a week later, is there really anything to comment on? We're assuming, at the end of the day, we will all be that child that cries out, "But he isn't wearing anything at all."
Instagram still functions just as well as it did before and who knows, maybe you're even enjoying having some more color on your home screen!
Visit us on Facebook or Instagram to join in on the conversation and share your thoughts about "Instagram's New Clothes."
---
Socially Bold is a digital marketing firm located in Jacksonville, Florida providing marketing services to small to mid-sized local businesses.  Specializing in social media and content marketing, Socially Bold focuses on aligning with clients, the 'Socially Bold Community', to deliver innovative ideas and translate those into refreshing results.  For more information about Socially Bold, visit sociallybold.com.  Join the #SociallyBold conversation on Twitter @sociallyboldjax, Facebook @sociallybold, Instagram @sociallybold, Pinterest @sociallybold or Google+ @sociallybold.