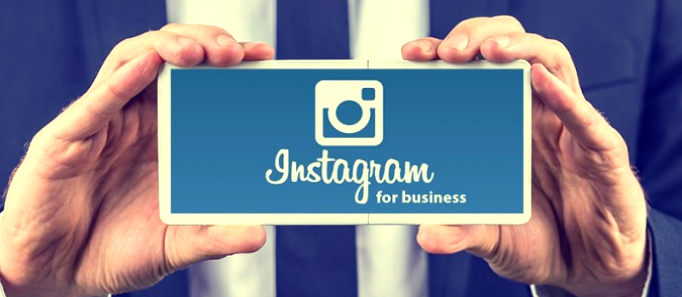 In an age where technology drives creativity, innovation, and success, businesses scramble to gain every tool and advancement under their belt. It is no new concept that social media is an invaluable tool for marketing, branding, and advertising, but has it recently stepped up its game? Recently, Instagram has not only stepped up its game, it has changed the game.

Knowing the popularity and growth of Instagram, the business community searched for ways to utilize the app and reach out to the magnitude of potential customers the Instagram network had to offer. Instagram has answered.
Instagram released an article in their blog describing what features are to be included in the upcoming updates, spotlighting a new feature called 'Instagram for Business'.
Some new Instagram features include:
Instagram added brand new tools that are designed to achieve the top goals of the business community. In this feature, businesses will be able to create a 'Business Account' and use various tools that businesses themselves have requested.
A 'Contact Me' button will be visible on their account page where businesses can choose the best way for customers to get in touch with them.
Businesses can also learn more about their customers by viewing the demographics of their followers as well as what posts resonate the most with their audience. This insight is crucial for businesses to market themselves and create relevant posts that keep their followers and bring in new ones.
Lastly, businesses can promote themselves by turning popular posts into ads right in the app! Specific target audiences can be selected to help businesses gain a more diverse following, or they can leave it up to Instagram.
Genevieve Monroe, the CEO and co-Founder of Instagram tells the Instagram for Business blog, "Instagram has been critical for brand exposure, dialogue with new and potential customers and being discovered by partners and retailers". Recognizing this, he thought it was about time Instagram made things for businesses a little easier. Corporations, shops, and firms, can now engage in Instagram for Business and reach the app's 300 million users, increasing their exposure to new levels. #WorldlyWednesday
– Written by Brianna Hunczak
---
Socially Bold is a digital marketing firm located in Jacksonville, Florida providing marketing services to small to mid-sized local businesses.  Specializing in social media and content marketing, Socially Bold focuses on aligning with clients, the 'Socially Bold Community', to deliver innovative ideas and translate those into refreshing results.  For more information about Socially Bold, visit sociallybold.com.  Join the #SociallyBold conversation on Twitter @sociallyboldjax, Facebook @sociallybold, Instagram @sociallybold, Pinterest @sociallybold or Google+ @sociallybold.