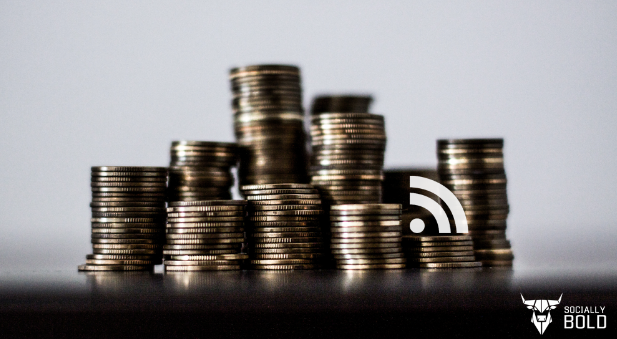 Ever wanted to create a blog that pays for itself? Here are a few tips and tricks to bringing in cash for your writing efforts.
Make the blog relevant to its target audience. If they are asking questions, it must be for a reason. List any frequent questions that the business receives and answer them through the blog, one post at a time. These question and answer blogs will not only be relevant to the business, but they may also help customers through the sales cycle. The question and answer format can also serve as training and development documentation for new employees if they fill out the page on the website.
Sell ad space on each blog. Selling ad space is always a way to make a bit of money on blog posts. But beware, if blog posts start to look a little commercial, it could turn off potential customers. Weigh the benefits of the ads. Are they worth losing customers over? Are the ads profitable?
Connect with vendors. See if there are any vendors that would like to sponsor the blog posts that the business is writing. If they say yes, the writer can mention the sponsor's name and link back to its website for a fee. If the vendor is getting a lot of hits and traffic from the blog post, the business can ask for royalties.
Use affiliate marketing. Affiliate marketing is internet advertising that allows any online business to affiliate themselves with website owners (known as affiliates or publishers) using affiliate programs. Affiliates make money by generating sales, leads, and traffic for the Merchant's business. Some options for affiliate marketing include Amazon, ClickBank, and Commission Junction.
Focus on growing the mailing list. This alone is a great boon for any blog. If the brand writes great content and answers its customers needs, more people will sign up to learn more. As the business builds its email list, it is also building its customer base.
Utilize selling services, courses and ebooks. Start with simple ebooks (which can also be sold on Amazon) and build up to video courses (Skillshare, Udemy) and services.
Adsense. Once a business has established a blog with good traffic and an email list, it should use Google Adsense to increase traffic to the site. By this time the brand should have keywords that draw customers to its website. By utilizing these keywords in ads, potential customers will be driven back to the site.
Make it easy for readers to share posts on Social Media. The more a business's content is shared and linked back to its site, the more organic growth it can expect.
Incorporate a call to action. Have a call to action on every page of the blog, a landing page for subscriptions, and social media links, making it easy for potential customers to act.
---
Socially Bold is a digital marketing firm located in Jacksonville, Florida providing marketing services to small to mid-sized local businesses.  Specializing in social media and content marketing, Socially Bold focuses on aligning with clients, the 'Socially Bold Community', to deliver innovative ideas and translate those into refreshing results.  For more information about Socially Bold, visit sociallybold.com.  Join the #SociallyBold conversation on Twitter @sociallyboldjax, Facebook @sociallybold, Instagram @sociallybold, Pinterest @sociallybold or Google+ @sociallybold.