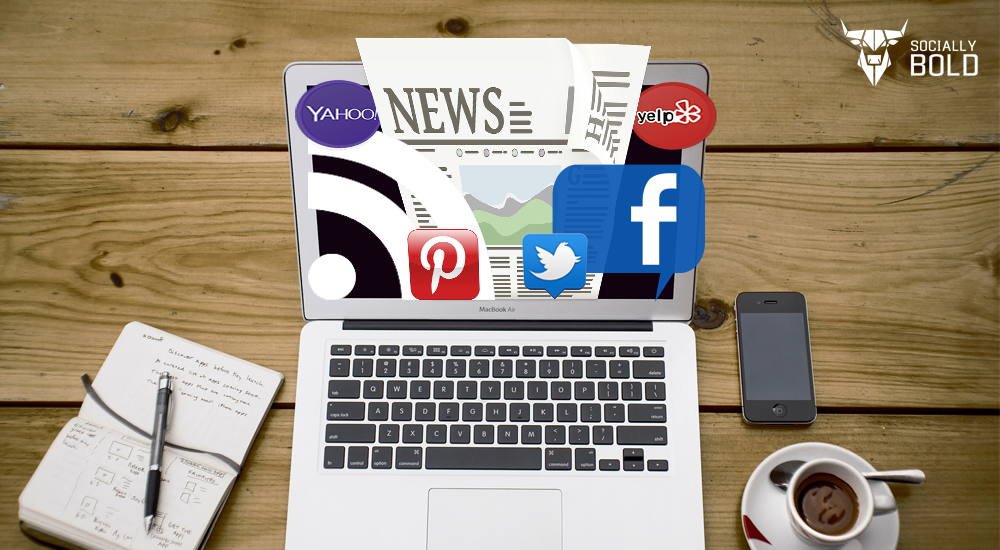 Marketing is all about integration. Without integration, messages can't get the most bang for their buck. Integration centers around ideas traveling across multiple channels and platforms to promote a brand's products and services. Blogs and newsletters are content cousins that can be easily integrated and then shared on any social media platform.  
So How Is It Done?
This collaboration occurs when channels are joined together by pasting a link at the bottom of content, integrating a link within content, or linking on content via social media icon. This link then redirects readers to other content or to a previously described sale.
A Few Tips:
Link Newsletters, Blogs and Social Media. Spotlight blog articles in e-newsletters and on social media.  Link the blog article to the brand's website in order to increase its click-through rate and the number of visitors on the site.
Make Blog and Newsletter Summaries Interesting and Engaging. Make sure summaries are brief, have visuals, and call the eye to an interesting part of the article that links back to the full version on the website. Copy and paste the first three or so sentences of the article to the business's e-news, finishing the blurb with a "continue reading" or "keep reading" call to action that links back to the website.
Use Pictures and Graphics in Newsletters and Blog Posts. People love graphics and visuals, so make sure to include them in newsletter and blog posts. Include a link underneath, so readers can click back to the blog or newsletter homepage and drive more traffic to the site.
Highlight Customer Comments. A great way to demonstrate customer appreciation and drive traffic to a blog is to highlight customer comments. This will also show that the blog is active and has readers.
Try a few or all of these tips and see which ones work best for you. Integration is key to marketing products and services, so make sure to integrate all of your content channels.
---
Socially Bold is a digital marketing firm located in Jacksonville, Florida providing marketing services to small to mid-sized local businesses.  Specializing in social media and content marketing, Socially Bold focuses on aligning with clients, the 'Socially Bold Community', to deliver innovative ideas and translate those into refreshing results.  For more information about Socially Bold, visit sociallybold.com.  Join the #SociallyBold conversation on Twitter @sociallyboldjax, Facebook @sociallybold, Instagram @sociallybold, Pinterest @sociallybold or Google+ @sociallybold.