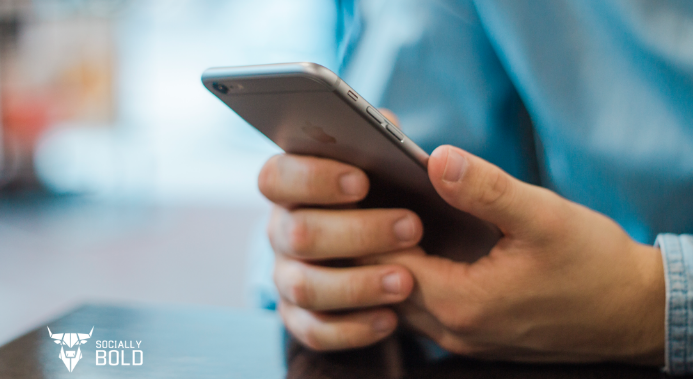 Now is the time to strike gold in mobile search. With over 75% of searches being made on mobile devices, it would be a shame to miss out on such a lucrative opportunity. Cell phones are everyone's most personal device, and most people keep them at an arm's reach at all times. It is only natural for consumers to use this extension of their right hand to search for local businesses, products, and services.
"Mobile makes up 88% of all "near me" searches, with those mobile searches growing at 146% year over year." (Source: Google)
Since last year, mobile searches have increased over 130%
The percentage of time that users spend on digital media is now higher on mobile devices than it is on desktop
"I want to go to…" has been one of the most searched phrases on Google over the last few years, applying to all types of businesses, from pizza parlours to banks to retail stores.
The Importance of a Mobile Presence
Why is mobile presence important? For brick and mortar businesses, mobile devices are the modern day yellow pages—a customer's primary method of searching for places they want to go. It's not only important that a business be found, but also that the information listed on search engines and online directories is both up-to-date and accurate. Managing a business's online reputation is a large task, as there are hundreds of search engines that may have organically created listings for the company without its knowledge.
In order to get its customers' attention, a business must know the intent and context of their searches. By understanding their intents, businesses can reach their ideal target with relevant information. They can then tailor their content and posts to their customers' queries or expectations.
Social media isn't just what a brand is talking about, it's understanding what people are saying about it. Fortunately, Socially Bold offers digital presence management—an all-inclusive service that can manage a business's listings across the web to make sure it gets found.

The Mobile Sales Cycle
So what happens once a customer finds a business's site? Do they fall in love and call it immediately, begging to secure its services? Possibly, but not likely. There are three well-defined "micro-moments" in the mobile sales cycle: "is it right for me," "can I afford it," and "where should I buy it?" These are not only phases of the cycle but phrases individuals may use in their search:
1. Is it right for me? When a customer is in the "is it right for me" phase, they are researching and looking for answers to generic questions about the product in question. This is an opportunity for the brand to provide high-level information about who it is, what it does, and what it is selling to hook the buyer and encourage them to dig a little deeper. A "learn more" call to action is perfect for mobile researchers in the "is it right for me" phase.
2. Can I afford it? Now, the customer has progressed to the "can I afford it" phase. At this stage it is wise to answer questions regarding value and price. This is when a business might address why the item is priced as it is and the value that the product offers. A business might want to share the details of production, in addition to describing the quality and mentioning if the product is maintenance-free. Whatever value the product offers to the customer is best addressed in this context. This is also a good time to mention both relative and emotional benefits gleaned from purchasing or using the product.
3. Where should I buy it? The "where should I buy it" phase is when it becomes critically important that a customer is able to find the product's seller. (Hint: digital presence!) Consider purchasing or using local search-optimized advertisements. Optimize conversion rates by creating ads that take the customer directly to the page of the item they're looking for—not just to the homepage. The business may want to offer a special landing page with a promotion on it for customers that click the conversion link in order to test response.

These are just three of the buying stages and search phrases customers may use when looking for a product or service on their mobile device. With any product or service, it is important to think from the customer's perspective. What do they want to know? What are they looking for? What are their questions regarding the product or service?
---
Socially Bold is a digital marketing firm located in Jacksonville, Florida providing marketing services to small to mid-sized local businesses.  Specializing in social media and content marketing, Socially Bold focuses on aligning with clients, the 'Socially Bold Community', to deliver innovative ideas and translate those into refreshing results.  For more information about Socially Bold, visit sociallybold.com.  Join the #SociallyBold conversation on Twitter @sociallyboldjax, Facebook @sociallybold, Instagram @sociallybold, Pinterest @sociallybold or Google+ @sociallybold.