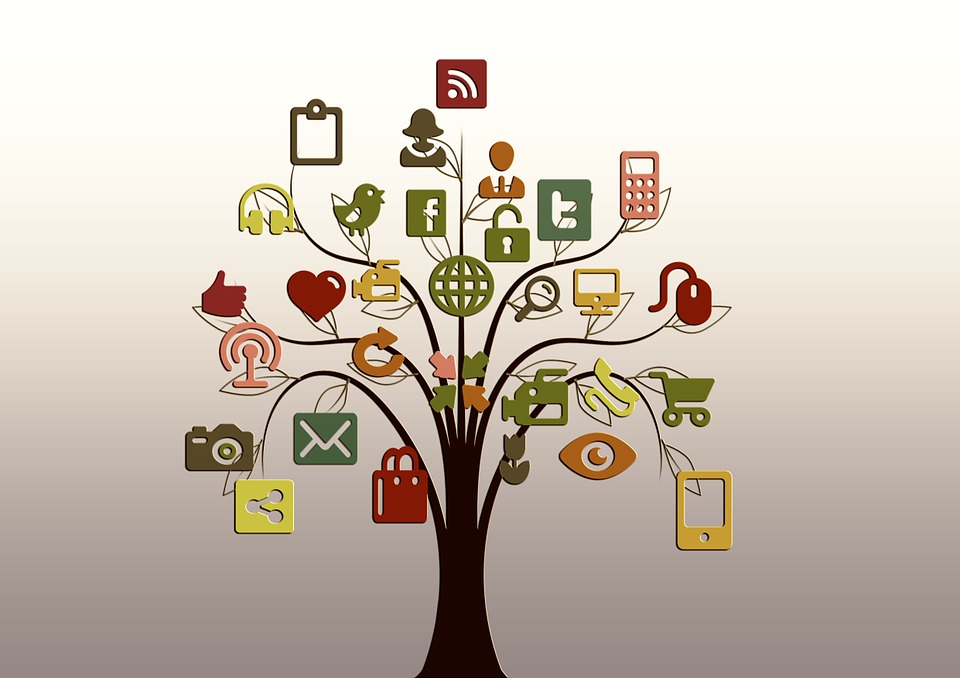 In today's world, where a brand's social media usage shapes its corporate image, creating a policy for users of any company's social media account is of the utmost importance. Not only can a good social media policy prevent slip-ups that hurt the business's image, but it will also help maintain brand image and retain and engage customers in a productive manner.

More than Just One
When drafting social media policies, a business can never be too cautious. Consider covering over all of the company's bases by creating codes of conduct that are applicable to every social platform on which the brand posts. Here are just a few examples to get started.
   Employee Code of Conduct for Online Communications

   Company Password Policy

   Company Blogging Policy

   Company Facebook Usage Policy

   Company Twitter Usage Policy

   Company YouTube Usage Policy
Writing the Policy
When it comes to corporate social media policies, no two companies are the same. Before writing company's policy, consider the way in which it should be established. How strict should the policy be? Will it apply to personal accounts as well as corporate ones? Who will be impacted by it? What type of policy will help those people put forth their best work?

Keep in mind that many social media platforms such as Facebook offer customizable permissions that can restrict posting and account control abilities. Review current permissions for all employees with access to corporate social media accounts and adjust them accordingly. Consider assigning specific tasks to every employee with control of the accounts to prevent overlap and increase efficiency.
Creating the Policy
Begin by addressing the purpose of the policy. What are the most important aspects of the policy that its readers should know from the get-go? Focus on what employees

can

do rather than what they can't and avoid imposing regulations that could potentially restrict creativity and innovation on the accounts.

Establish that employees will be held responsible for their posts. Posters on the company's social media accounts should be aware of any consequences for violating the policy

prior

to committing an infraction. Remind the audience that their actions on corporate accounts reflect the company as a whole, and that they will be faced with consequences should they violate the terms of agreement.

Maintain an authoritarian but personal voice. Let readers know the name of the policy writer and their position in the company when applicable. Ensure that they know who they're listening to and why; putting a name to a policy will build trust and facilitate compliance.

Make sure to state the basics. Remind employees that while they should appear transparent on social media, they have an obligation to protect confidential information and the brand's trade secrets. If the social media policy includes personal accounts, let them know that a disclaimer should follow any controversial opinion to remind readers that the views expressed are not necessarily those of the company. Clearly outline the consequences of failing to comply with these company guidelines so that there are no issues later on down the road.
Implementing the Policy
Once the policy has been created, follow with a bulleted summary of its key points for easier reading. Consider adding an FAQ section to avoid any confusion and respond preemptively to questions that may arise from the change. Most importantly, don't forget to inform all employees of the new policy, directing them to a document or website link that they may visit to review it. Creating a social media policy can be tiring, but it is necessary for any company that uses social media. Need help drafting and implementing your brand's social media policy? Visit us at https://www.sociallybold.com or call (904) 574-9775 for a free consultation. #WorldlyWednesday
– Written by Caroline Bauer
---
Socially Bold is a digital marketing firm located in Jacksonville, Florida providing marketing services to small to mid-sized local businesses.  Specializing in social media and content marketing, Socially Bold focuses on aligning with clients, the 'Socially Bold Community', to deliver innovative ideas and translate those into refreshing results.  For more information about Socially Bold, visit sociallybold.com.  Join the #SociallyBold conversation on Twitter @sociallyboldjax, Facebook @sociallybold, Instagram @sociallybold, Pinterest @sociallybold or Google+ @sociallybold.